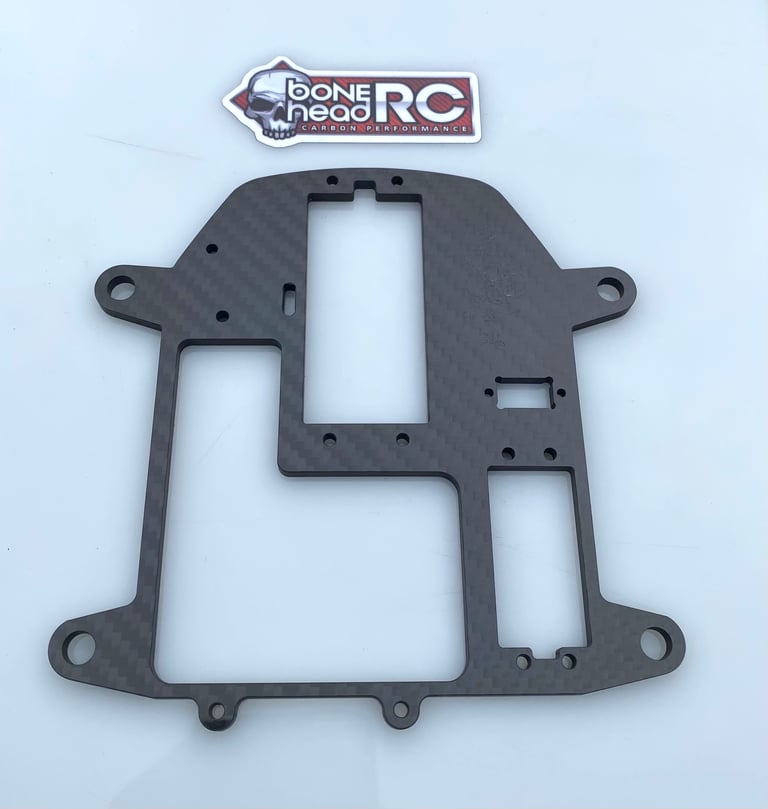 BoneHead RC upgraded carbon fibre rovan baja sym servo plate
Machined from 100% genuine carbon fibre layered specially to BoneHead-RC specification for an unparalleled match on strength and reliability.
Replacement upgrade KM baja sym steering servo plate, machined from 4mm carbon.
This part is identical to the rovan part for easy maintenance, max steering servo width is 32mm wide.
Custom plates can be made to suit any steering servo.
Comes with all fittings to mount the plate.
Weight saving from alloy to carbon is 30g